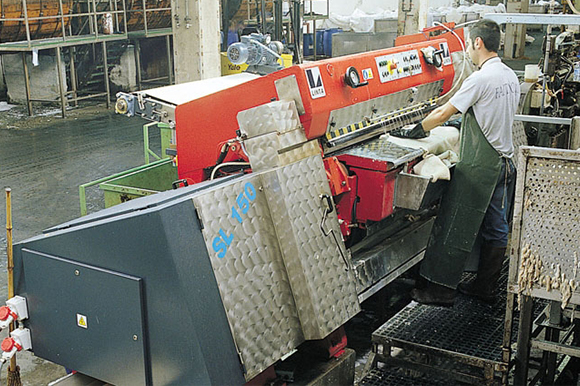 Mesi is the only European tannery – and one of the very few worldwide – specialized in splitting sheepskin into two layers, the skiver from the grain side, the chamois from the flesh side.
This is why the pickled splitting process is the key part of Mesi's production and is carried out by highly specialised staff, with state – of – the – art machinery.
Nature transforming nature
After splitting, the lower layer of the skin (chamois) is tanned with fish oil in drums, with controlled circulation of warm air. Meanwhile, the top layer (grain) goes through a series of tanning procedures using mainly vegetable extracts and is then dyed into the requested colour, before the finishing touches are applied.
The natural tannins, which the tannery use as well as the transformation processes are constantly monitored to ensure the high quality of the products through eco-friendly processes.